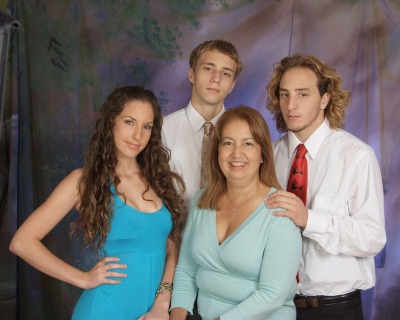 "Choose your friends and mates, not by the money in their bank account, creed, ethnicity, or color; instead, choose character, actions, heart, and soul. When we bleed, we bleed the same color." Ana Monnar






Background Information
JOB ASSIGNMENTS / DUTIES / RESPONSIBILITIES

Second Grade ESOL Self-contained Teacher
Fourth Grade Teacher/Multiple Intelligences
Reading Leader (Three Years)
School Ambassador 1998-99 & 1999-2000 (Two Years)
Reading Curriculum Specialist (One Year)
Math Curriculum Specialist (Two Years)
Title I Resource Teacher
E.S.O.L. Self-contained Teacher
Third Grade Honors/Academic Excellence Teacher
Peer Teacher (Ten Times)
Grade-Level Chairperson (Three Years)
Provided Workshops for Parents, Teachers, Administrators
America Reads Coordinator for Silver Bluff Elementary (Three Years)
Participant in Child Study Team, Staffing, Student Performance Plan,
Pupil Progression Plan
Promote/Encourage/Support Comprehensive Reading Plan (C.R.P.)
Young Authors, Books with Wings, Theodore Gibson Oratorical Project, Miami International Book Fair Sponsor in the School Site Level
ACCOMPLISHMENTS
Featured on Channel 23 Univision, Adoption Interview, November 2003
Miami Herald, Neighbors Section, Super Teacher, November 27, 2003

SUCCESSFUL GRANT PROPOSALS
1999-2000 WLRN Ready to Learn Proposal
1998-99 WLRN Ready to Learn Proposal
1995-96 The Citibank Success Fund Learning with Themes
1995-96 Dade Public Education fund Mini-Grant Cooperative Learning with Unifix Cubes
1995 Title II Eisenhower Grant Linking Mathematics to Literature
1995 Mathematics Teacher of the Year Nominee
1994 Science Teacher of the Year Nominee
1988 Teacher of the Year

Additional Information
Ana Monnar is the author of: Half Full, Or Half Empty?: A Collection of Poems Poetry from Planet Earth Adoption? Thank God for That Option! The Law of the Funnel It Doesn't Matter Clutter Hungry Woman Heart of Stone Compiled works for two anthologies titled... Expresss Yourself 101 Dancing with Words VOLUME 1 and Expresss Yourself 101 For Your Eyes Only VOLUME 2

Ana Monnar earned a Master of Science Degree in the area of Early Childhood and Elementary Education from Florida International University (FIU). Ana Monnar has been teaching for 30 years. She's taught second, third, and fourth grades. She also had the opportunity to work as a Reading Curriculum Specialist and Reading Leader. Ms. Monnar is currently teaching second grade. She has written successful grant proposals and earned the title, "Teacher of the Year" in the 1980's. The Miami Herald, Neighbors Section, featured Ana Monnar as "Super Teacher" on November 27,2003. Only one teacher a month from both public and private schools earns the prestigious recognition. Ana Monnar has inspired many learners to write award winning literary pieces. Her students have won trophies and certificates for regional and district contests. To this day Ana Monnar is helping adults, as well as young authors achieve their dreams. It is a rewarding gift that will live on through centuries in The Library of Congress, classrooms, public libraries, media centers, and fine bookstores worldwide. Ana Monnar is the founder and president of Readers Are Leaders U.S.A., Inc. established in 2002. Lulu is the Yorkie rescue and family member, featured in Ana Monnar's registered trademark Readers Are Leaders U.S.A. logo. Ana Monnar started writing in 2002 when her late husband started getting progressively worse with Alzheimer's disease. Her first poem was titled, Half Full Or Half Empty?
Birth Place
Havana, Cuba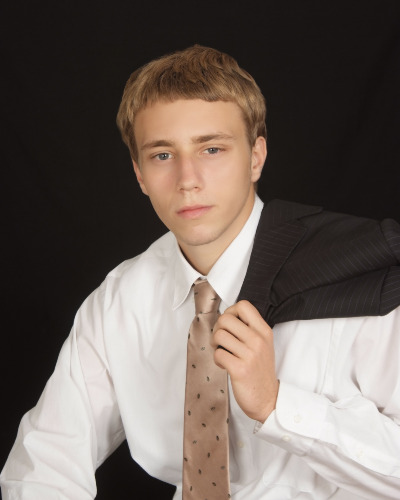 The most incredible day of my life was the day I was born. I came to life on November 8, 1990 in Wayne County, Michigan. I describe myself as a funny, annoying and sometimes shy guy. I am handsome and girls like me. I like one girl at a time and it's usually the same one for a long period of time meaning years.
My favorite kind of music is rap with rappers such as Ludacris and Mike Jones. I usually like being on my computer and on my Xbox. Visiting the Florida Marlins or Miami Heat Web sites are way cool. You can see statistics on how each player compares to the next. I'm frequently chatting online with my friends, playing video games or building future cities. My five most important things to me are: God, family,
basketball, friends and education.


Maggie The Girl Who Only Loved Herself by Alberto Monnar, Linda Franklin, and Ken Nebel (Hardcover - Aug 22, 2008)


The Girl and the Mirror by Alberto Monnar, Linda Weinerman, and Lisa Morton (Paperback - April 17, 2008)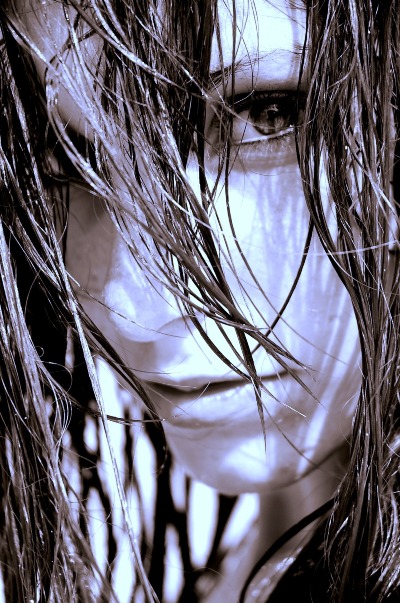 My name is Anna Monnar and I am an outgoing, sophisticated, funny, but yet when need be, a serious woman with feelings just like everybody else in the world. I was born on June 24, 1991 in Harris, New York.


La Ley Del Embudo/ The Law of the Funnel Written by Ana Monnar Illustrated by Anna Lee Monnar (Paperback - Jan 2004)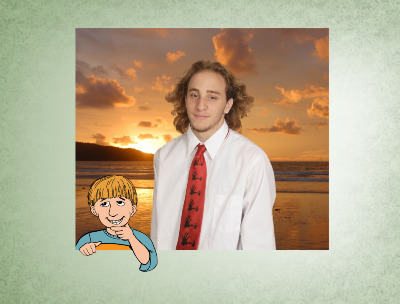 My name is Alex Monnar and I was born in Miami, Florida on August 21, 1991. I enjoy participating in team sports, especially basketball. If there is a game to watch on television like the Miami Heat, or the Florida Marlins, I would rather stay home and watch rather than go out. I can put together any furniture that come unassembled and fix things around my house. I love to talk on the phone and chat online with my friends. I love to make people laugh and I am sometimes compared to Eddie Murphy. When my friends and family laugh when I act silly it makes me feel good.


Annoying Alex by Alexander Monnar and Steve Pileggi (Hardcover - Aug 22, 2008)

More Children's Books Written by Ana Monnar


Adelaida: A Cuban Cinderella by Ana Monnar, Linda Franklin, and Nancy Michaud





Corazón de Piedra by Ana Monnar, Nancy Michaud, and Myriam del Castillo (Paperback - Jan 11, 2008)




Clutter by Ana Monnar and Ken Nebel (Paperback - Dec 5, 2007)





Heart of Stone by Ana Monnar, Linda Weinerman, and Nancy Michaud (Paperback - Feb 17, 2007)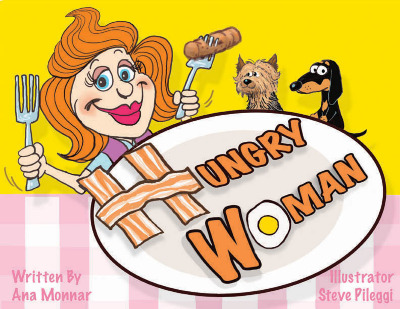 Hungry Woman by Ana Monnar and Steven Pileggi (Paperback - Feb 10, 2007)





It Doesn't Matter by Ana Monnar (Paperback - Sep 2003)





La Ley Del Embudo/ The Law of the Funnel Written by Ana Monnar Illustrated by Anna Lee Monnar (Paperback - Jan 2004)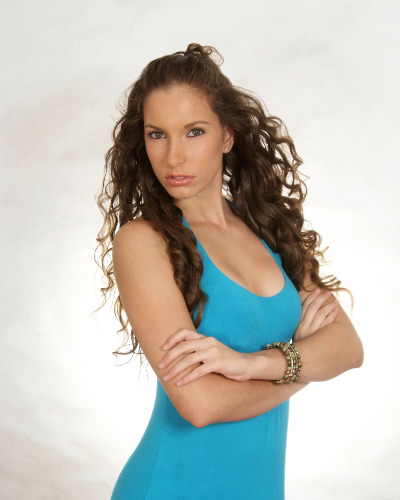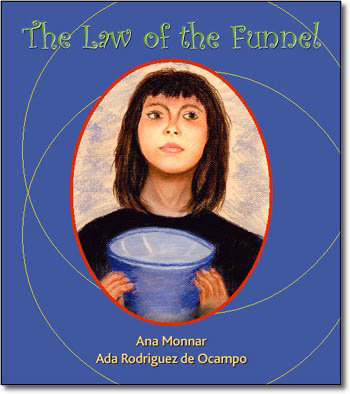 The Law of the Funnel by Ana Monnar (Paperback - Jul 2003)

Adoption? Thank God for That Option! by Ana Monnar (Paperback - April 21, 2003)


Adopcion? Gracias a Dios Por LA Opcion (Spanish Edition) by Ana Monnar

Poetry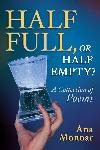 Half Full, or Half Empty? by Ana Monnar (Paperback - Aug 30, 2005)



Poetry from Planet Earth by Ana Monnar (Paperback - Feb 24, 2003)





Gold and Glitter by Ana Monnar (Paperback - Jul 20, 2004)


Anthologies

Express Yourself 101 Dancing with Words VOLUME 1 by Ana Monnar (Hardcover - Jul 22, 2005)




Express Yourself 101 For Your Eyes Only VOLUME 2 by Ana Monnar (Hardcover - Jul 7, 2007)

Express Yourself 101 Kaleidoscope VOLUME 3 COMING SOON

Uplifting Poetry for Young Adults and Children's Books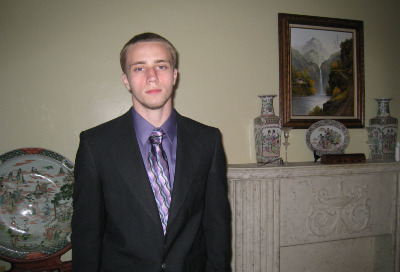 Alberto Monnar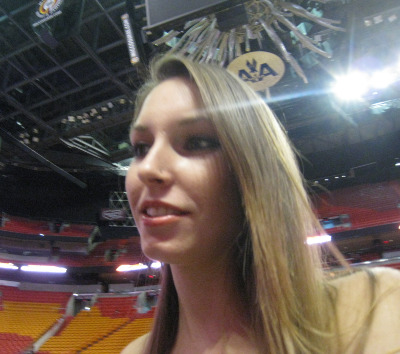 Anna Monnar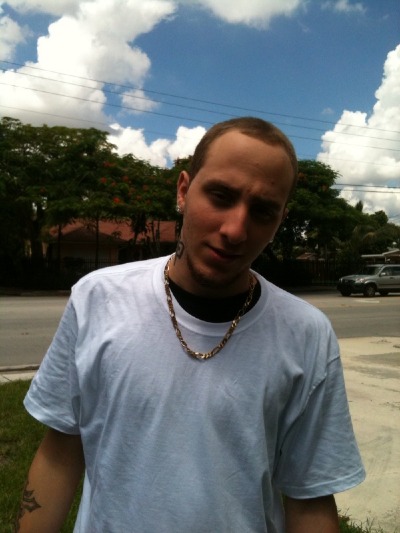 Alex Monnar