Meet writers and illustrators of uplifting poems, fairy tales and humorous children's stories. Visit links to online anthologies, educational Web sites, and other adventures. Featuring writers Ana Monnar, Alberto Monnar, Anna Monnar, Alex Monnar, and freelance illustrators Nancy Michaud, Lisa Morton, Ken Nebel, and Steve Pileggi, plus writers from around the world.

"Choose your friends and mates, not by the money in their bank account, creed, ethnicity, or color; instead, choose character, actions, heart, and soul. When we bleed, we bleed the same color." Ana Monnar

Express Yourself 101 For Your Eyes Only VOLUME 2

Now available at: amazon.com U.S. bn.com

ISBN: 978-0-9768035-6-0


An anthology featuring writers from the past, present and future…

Part 1 - Once Upon a Time George Canning, Paul Laurence Dunbar, Khalil Gibran, Rudyard Kipling, Harold Munro, William Morris, Christina Rossetti, William Shakespeare, Ella Wheeler Wilcox

Part 2 - After That Herminia Vivancos

Part 3 - In Addition Elizabeth Aguilar, W. Jude Aher, Kevin Paul Alawine, Miriam Arango, Milagros Avila, Prmod Bafna, Therese Young Belisle, Alexander Bernace, Dev Bhardwaj, Zoyla Córdoba, Rachelle Arlin Credo, Alain E. Dardé, Chantal Dardé, Maggie Dardé, Gail Deemer, Carolina de la Uz, Juan del Cerro, Elena Diaz-Orta, Juana Escorbort Encarnación, Erik Estabrook, Andi Fisher, Mary García, Stacy Goll, Milena Gomez, Sergio Guzman, Jasmine Kang, Penn Kemp, Eda Marie LaPolt, Barbara Ledford Wright, Blanche L. Ledford, Brenda Kay Ledford, Michael Levy, Miriam Lorenzo, Michaela Macha, Joan Marques, PhD., Renee Matthews-Jackson, J. Michaels, Alina Monnar, Lipipuspa Nayak, PhD., Radha Binod Nayak, PhD., Daniel North, Hrusikesh Panda PhD., Margaret Paniagua, David Pereda, José Luciano Piloto, Margarita Piloto, Dorin Popa, PhD., Charles P. Ries, Kimberly D. Robinson, Alexander Shaumyan, Miryam Shields, Adrian Spendlow, Rose Mary Stiffin, PhD., Linda Stypulkowski, Kathy Vasilas, Matthew Williams, J. Allen Wilson, S. S. Wong, Yujiro

Part 4 - Furthermore Brandon Apagüeño, Kristin Aughenbaugh, Mitzi Bello, Rachel Bernhardt-Licea, Dayana Blandon, Mario Caraballo, Caitie Chrismon, Jacquelyn Conde, Lesley de la Uz, Alexandra Fernandez, Gabriel Fernandez, Johanna Gonzalez, Tania Gonzalez, Dakota R. Lipton, Amanda Lopez, Alberto Monnar, Alex Monnar, Anna Monnar, Alex Perez, Amanda Piloto, Andrea Piloto, José Piloto II, Jonathan Ruano, Justin Ruano, Alexander Sanchez, Giselle Talavera, Laurence Philip Tommasi, Jr., Annette Valls, Tiany Vasallo, Giovanna Velasco, Ibrain Zirini

Part 5 - Before I Go Ana Monnar

Links

www.monnar.net Home of a family of writers. We hope you will enjoy reading uplifting poems, fairy tales and humorous children's stories. Visit links to online anthologies, educational Web sites, and other adventures.

www.ReadersAreLeadersUSA.net Uplifting Poetry for Young Adults and Children's Books

Educational Issues

Literature

Poetry

People & Places

Reference

Nonfiction

Anthologies

Browse through the pages for uplifting poems, children's picture books, anthologies with links to writers and illustrators.

Advantage & Advantix Flea Killer Plus - Guaranteed lowest prices at PetCareRx.

Free Shipping on U.S. orders over $75 at Bare Necessities.

Enjoy Your Vacation in a Luxurious Room or Suite at Sandals Resorts

Spring Clearance Sale at VistaPrint! Save up to 90%!

50% Off All Postcards Save 35% Off All Brochures

75% Off Premium "Custom" Business Cards at VistaPrint.com! MOMs Print Center

Prep Sportwear is the leading online store to create, design, and buy personalized sportswear products. Find t-shirts, sweatshirts, jackets, uniforms, sport shirts, jerseys, caps, and bags. If you wish to customize your school's clothing, sports apparel and team sportswear for baseball, basketball, football, lacrosse, soccer, softball, track, wrestling, hockey, cross country, cheerleading, volleyball, band and alumni events, then click and browse.

College Logo Gear at Cooking.com!

Books... Children's Books Reference Literature & Fiction Nonfiction Teens Travel Professional & Technical Science Entertainment Biographies & Memoirs Business & Investing Computers & Internet History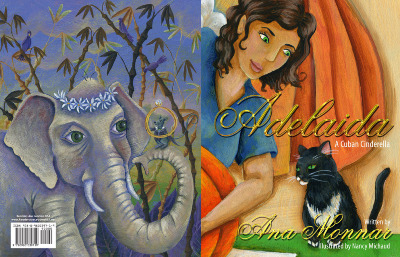 Adelaida : A Cuban Cinderella by Ana Monnar

Nancy Michaud (Illustrator)

Linda Weinerman (Editor)

Synopsis

On the island of Cuba lived two sisters named Adelaida and Marisol. Although identical twins in appearance, their personalities were as different as night and day. Adelaida was noble and loved to help others. She understood that the situation at home was not easy. On the other hand, Marisol believed that the world revolved around her. Will the sisters' actions affect their fate?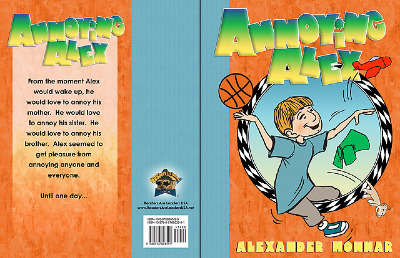 Annoying Alex by Alexander Monnar

Steven Pileggi (Illustrator)

Synopsis

From the moment Alex would wake up, he would love to annoy his mother. He would love to annoy his sister. He would love to annoy his brother. Alex seemed to get pleasure from annoying anyone and everyone. Until one day...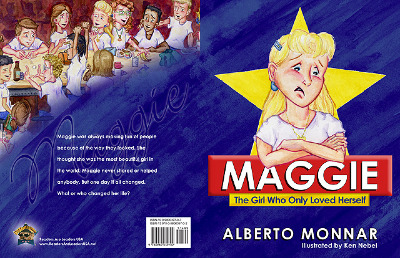 Maggie : The Girl Who Only Loved Herself by Alberto Monnar

Ken Nebel (Illustrator)

Linda Weinerman (Editor)

Synopsis

Maggie was always making fun of people because of the way they looked. She thought she was the most beautiful girl in the world. Maggie never shared or helped anybody. But one day it all changed. What or who changed her life?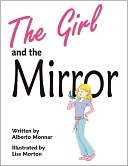 The Girl and the Mirror by Alberto Monnar

Linda Weinerman (Editor)

Lisa Morton (Illustrator)

Synopsis

Britney would see her mother moving her mouth, but the advice went in one ear, and out the other. Until one day when her world was turned inside out.

http://www.authorsden.com/albertomonnar